Surin Beach is a one kilometer long strip of golden sand that provides all the luxuries of Patong Beach without the dirty water and huge number of tourists. The beach is famous for it's crystal clear water that will make you think Patong Beach is a cesspool.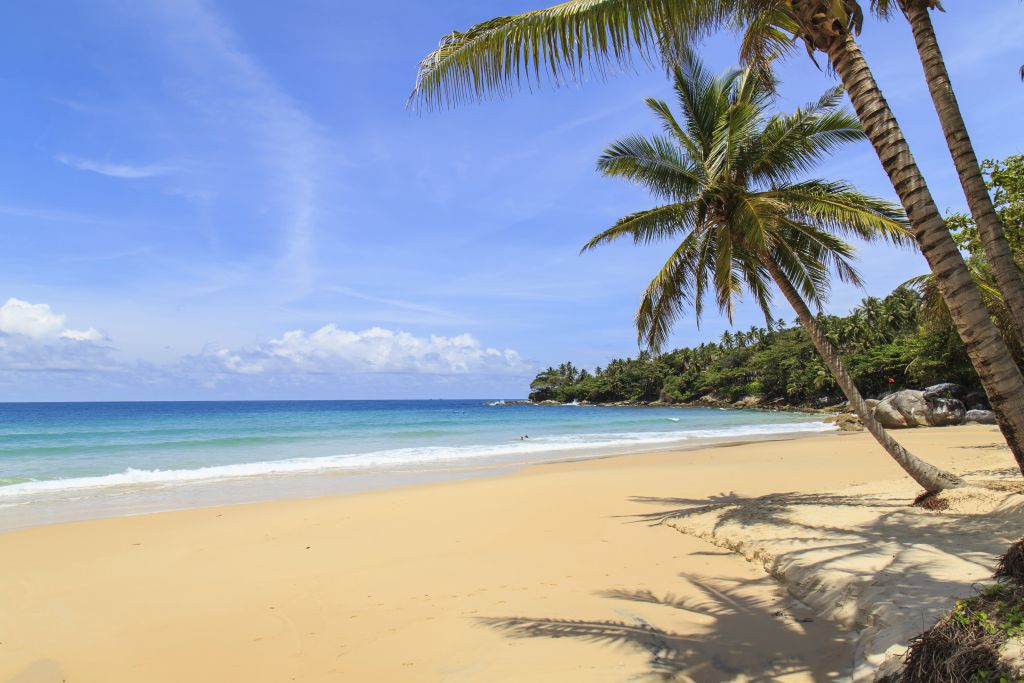 Casuarina trees line the top of the beach where you can find numerous restaurants both Thai and International to suit all of your dining needs. If you spend much time in Surin Beach we are sure that you will eventually find a nice local spot that suits your tastes. It is a great place to grab a beer or a bite to eat as the sun sets off the Andaman Coast.
There are sun loungers for rent at about 100 baht for the day, pretty standard for most Phuket beaches. As we mentioned, the water is crystal clear and is absolutely fabulous for swimming. There is some average snorkeling amongst the rocks at either end of the beach.
Surin Beach is a very beautiful beach that doesn't feel as used and abused as Patong Beach. It is a great place to go and enjoy all the tourist activities, but still feel like you are in paradise. The views are picturesque and the water is amazing, making a beach that you should definitely check out.
BEACH ACTIVITIES
Surin Beach offers all of the beach activities that you come to expect from a world class beach destination. They offer para-sailing, banana boat rides, water skiing and jet-ski rentals. You can also go snorkeling off the south end of the beach where there are a lot of colorful tropical fish swimming amongst the rocks. It is nothing spectacular, but it is something to do.
GETTING THERE
Surin Beach is one of the major Phuket Beaches and is very easy to find. There are plenty of road signs pointing the way should you get lost. Surin Beach is north of Kamala Beach and is south of Bang Tao Beach.
SWIMMERS BEWARE
As with many of the beaches on the western coast of Phuket, Surin Beach suffers from strong currents during the rainy season. You should be extra careful if you are visiting Phuket during these months so that you can avoid the dangers of Phuket beaches. Taking caution before you set foot in the sea could just save your life.