Nai Thon Beach is a one kilometer long stretch of the squeakiest sand that you will ever experience in your whole life. It is considered part of the Sirinath National Park and has thus far escaped the over-development that many of the other Phuket beaches have suffered.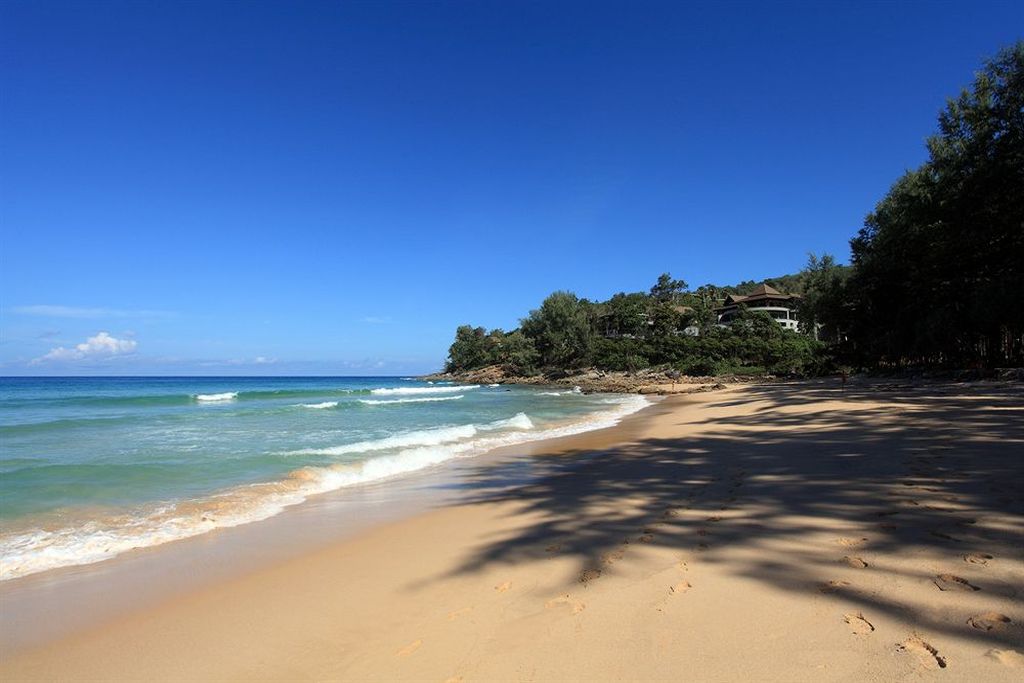 The beach is made up of a golden sand that literally squeaks as you walk across it. It is quite possibly the nicest sand of any of the other beaches in Phuket Island. The beach slopes gently into the water making for a sandy seabed that is great for swimming. The entire beach is lined with casuarina trees.
Mostly during the high season, you can usually find a single row of loungers for rent at about the standard rate. There is no development on the actual beach, but across the street you can find some restaurants and shops. The only major resort in the area is Naithonburi Beach Resort which is a bit pricey for the bargain travelers.
Nai Thon Beach is a great place to visit if you want to get away from the crowds. The beach is rarely busy because of a lack of water activities and surrounding development. This makes for a more quiet and relaxing destination where it is possible to truly enjoy the natural beauty of the place.
BEACH ACTIVITIES
There are no beach activities at Nai Thon Beach because of the National Park status, which helps to preserve some of it's natural beauty. There is very good snorkeling on both ends of the beach with a lot of coral and colorful fish to explore.
GETTING THERE
Nai Thon Beach is on the windy road that connects Bang Tao Beach and Nai Yan Beach. There is really only one road that runs directly along the coast, so it shouldn't be all too difficult to find.
SWIMMERS BEWARE
Like many of the other Phuket beaches, Nai Thon Beach suffers from strong undertows during the rainy season. You should always pay attention to the current ocean conditions to avoid the dangers of Phuket beaches.