Kamala Beach is a beautiful two kilometer stretch of white sand beach that is the perfect destination for families wanting to stay away from Patong. Before it was a small Muslim fishing village and although there is still a significant Muslim population, now Kamala is a bustling little town.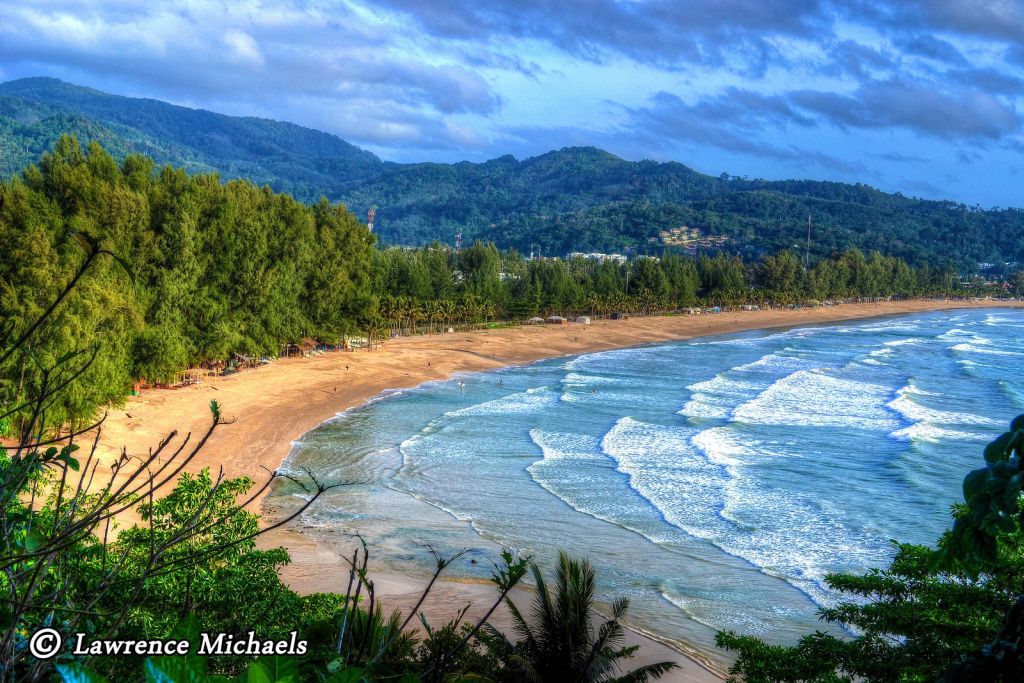 The beach is a fine white sand that slopes gently down into the sea. The seabed is also sandy and can be a good place for swimming during high tide. There are sun loungers for rent at around 100 baht for the day on most parts of the beach. There are a lot of various restaurants, bars and shops mostly along the southern end of the beach.
The best part of Kamala Beach is likely the northern end of the beach. This is less of a touristy area and seems to be much quieter at times then the busy south end of the beach. The water also appears to be much clearer and likely cleaner then it is on the south end. This is likely due to the local fishermen mooring their boats at the south end of Kamala.
All in all, Kamala Beach is a nice place to visit if you want to spend the day at the beach and avoid all the hassles of the more popular beaches. It is more family friendly then neighboring Patong Beach and it can be a pleasant stay so long as the ocean currents aren't too strong. It is one of the more popular Phuket beaches for a reason. Take a look if you are in the area or want to take a break from Patong.
BEACH ACTIVITIES
There are not really any beach activities at Kamala despite the fact that it is a tourist beach. Once in a while the jet-ski operators will appear and you can rent from them. There is a bit of snorkeling along the southern end of the beach, but the water doesn't look all too clean and it isn't very impressive anyway.
GETTING THERE
Kamala Beach is a major beach and is quite easy to find with the large number of signs pointing the way. It is north of Patong Beach and south of Surin Beach. The road runs parallel to the beach so if you drive past it, you should be able to spot it to the west.
SWIMMERS BEWARE
Although Kamala Beach can be a very pleasant place to take a swim, during the rainy season, the beach can be deadly so be sure to not forget the dangers of Phuket beaches. Kamala can suffer from extreme strong undertows that are dangerous to even the most experienced swimmer. Always be aware of the warnings of the local lifeguards and be extra careful during these times.