To the north of Patong Beach lies Kalim Beach, one of the least impressive south-western Phuket beaches. Unlike it's famous big brother, Kalim Beach is rocky and not suitable for most beach activities. The seabed is also quite rocky and not really suitable for swimming. If the tide is in, there are some snorkeling opportunities with coral to explore.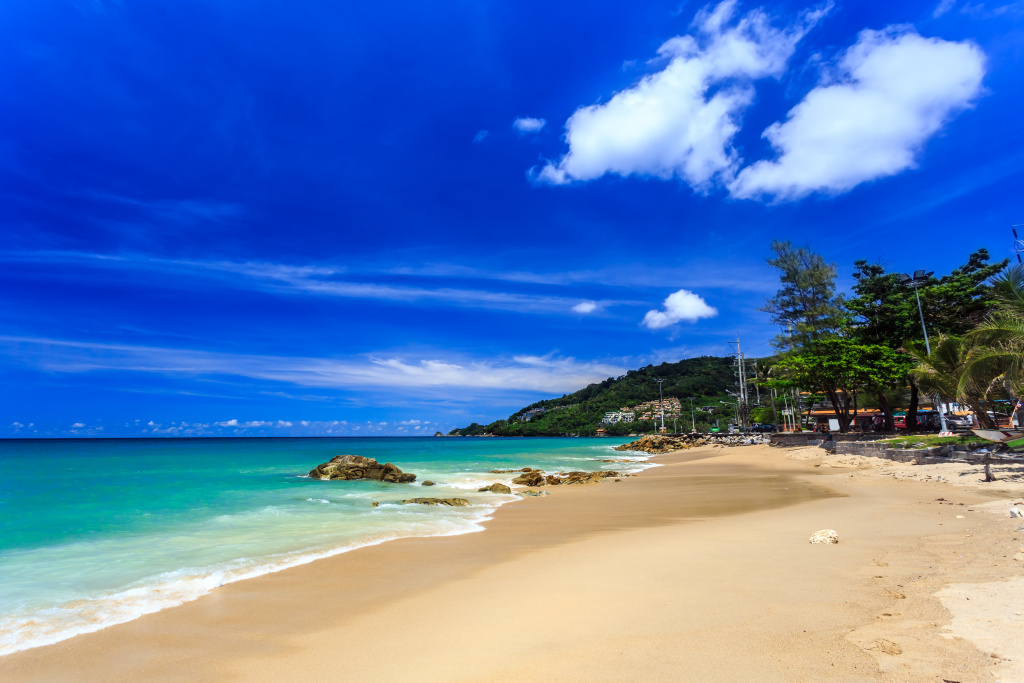 If you are hungry, there are a few restaurants along the road that overlook the beach. As they are located in Patong, they are a bit pricey, but they do have a nice atmosphere.
There really isn't much reason to visit Kalim Beach other then the restaurants. The beach is far inferior to Patong which is only a few minutes away. Most people will experience Kalim Beach from the road as they quickly drive past it on their way down into Patong. It really isn't worth the time to stop at unless you are determined to see everything in Phuket Island.
BEACH ACTIVITIES
There are no activities located on the actual beach nor are there any lounge chairs for rent. During the high tide there are a few spots off shore that are suitable for snorkeling, but you'll need to bring your own equipment.
GETTING THERE
Driving along Patong Beach, the road will eventually wind inland and come to a fork. Turning left at the fork will take you further up along the coast. Kalim Beach is on your immediate left before you come to the big hill.