Bang Tao Beach is an eight kilometer stretch of fantastic beach, making it one of the absolute best Phuket beaches. It is home to the famous Laguna Complex, an area consisting of seven upscale resorts and a private golf course. Laguna dominates much of the center of the beach, with a number of hotels and bungalows operating at the southern end. The northern part of the beach is quieter and is home to the Layan Beach Restaurant.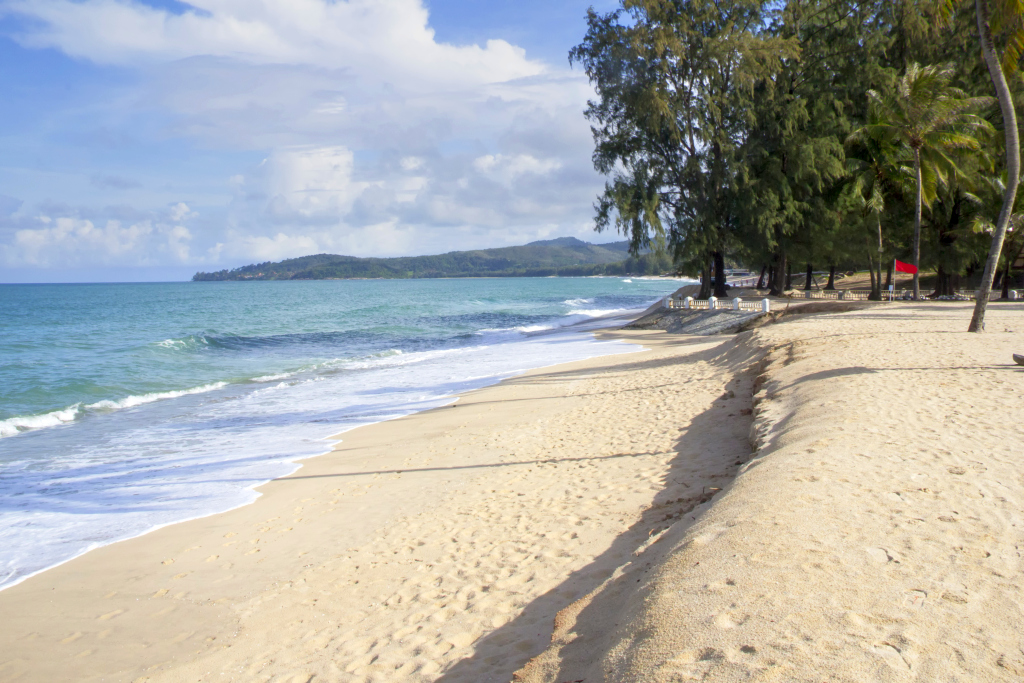 Considering the massive size of Bang Tao Beach, it is difficult to generalize for the entire beach. For the most part there are sun loungers that can be rented, although there are some places that do not offer them. The northern part of the beach is generally the most quiet area as it is the least developed. The water is great for swimming, but can get pretty deep in a hurry in certain areas, so it can be dangerous to weak swimmers and children.
On the beach and just around it is a large range of restaurants, starting with the cheap Thai food stalls where you can typically eat on the cheap, all the way up to high end restaurants which will cost you a fair bit of money.
If you are staying in one of the Laguna resorts, this is likely the Phuket beach that you will spend the majority of your time. It is beautiful, convenient and offers most of the amenities that you would want in a world class beach. If you are staying further south, consider taking a trip up to Bang Tao Beach and spending a day in the sun or grab a bite in one of the restaurants and just relax. It is a very peaceful beach that is well worth a visit.
BEACH ACTIVITIES
Although Bang Tao Beach is not as busy as ultra touristy Patong Beach, you can still participate in many water activities. There are some jet-skis for rent, but you may have to do some walking to find them. There is also windsurfing available where you can pay by the hour. There is a horse riding club located near the Laguna entrance that offers riding tours down the beach. The sand is beautiful and there are few rocks, which makes it great for swimming, but terrible for snorkeling. Oh well, we can't have everything.
GETTING THERE
Considering the beach is eight kilometers long and is home to some major hotels and resorts, you shouldn't have much trouble finding it. It is north of Surin Beach if you are coming from that direction. There are plenty of signs posted everywhere, so it shouldn't be much of a problem finding it.